VHW-helix cutters from our own production with 1 flute
We use a special carbide grade, which is characterized by a good compromise between breaking strength and fineness.
By carefully grinding on high precision CNC machines with selected HQ grinding wheels produced we achieve excellent cutting edges.
This means first-class cutting results and a long service life for you.
Name: Type diameter x cutting length / total length / shank diameter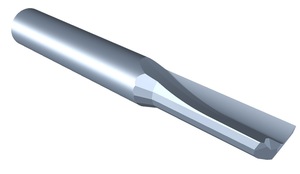 Serie AS
Straight edges for neutral cutting, Z=1
Perfect for wood-based materials at low cutting depths and with Alucobond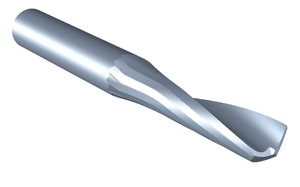 Serie AT
Helix 15° and polished flute for

PMMA, PS, PE at very high rpm.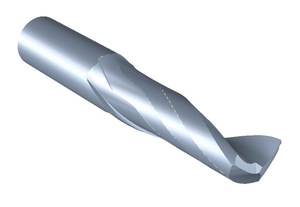 Serie AU
Helix 30° with polished flute
Our 'Universal One' at higher rpm for PMMA (GS, XT), PS, PC
also for PVC, PP, PA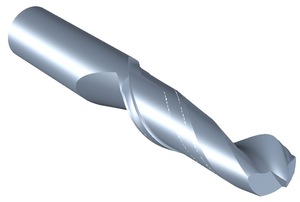 Serie AW
Helix 45° with polished flute for
PA, PP. PVC, PC, PE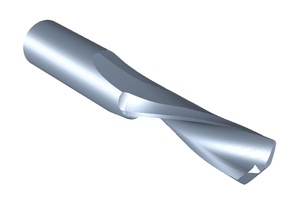 Serie TU
Helix -22° (downforce)
for long chipping materials in thin material thicknesses
Pricing in EUR ex factory, excl. VAT - given prices only valid within EU