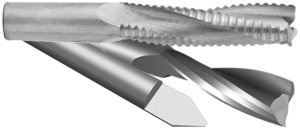 Our massive-carbide (TC) and Diamond (DP)-tipped router bits
Now online!
With direct order-possibility!
Non-standard-designs and dimensions are possible - please request!
ACHTUNG - Wichtige Info:
Vorsicht vor Betrug:
Wie uns mitgeteilt wurde, sind offenbar im Bezirk immer wieder Personen unterwegs, die angeben, im Auftrag von albinkraus Schärf- und Härte-Arbeiten anzubieten. Diese Angebote kennt man seit Jahren als unseriös aus dem Umfeld des 'fahrenden Volkes': Hartmetall-Werkzeuge sind nicht härtbar!
Jedenfalls aber bietet
albinkraus
keinerlei 'Härtearbeiten' an und steht auch in
keinerlei Verhältnis zu Personen mit nicht-österreichischen Kennzeichen!

In the years scince 1992 albinkraus developed to become Europe's leading supplier for companies fabricating Solid Surface Materials (Corian, Staron, HiMacs, Rauvisio etc). Therefore we iniciated the SolidSurfaceChallenge 2014 and 78 professionals from 12 countries followed our invitation. We all had an interesting day fullpacked with information in theory and practise, a nice trip to the newly buildt university of economy in Vienna, plenty of time for networking and an awesome gala-dinner in our therefore adapted production facility. Here you can find a Video-summary: